The Lost Poets of World War One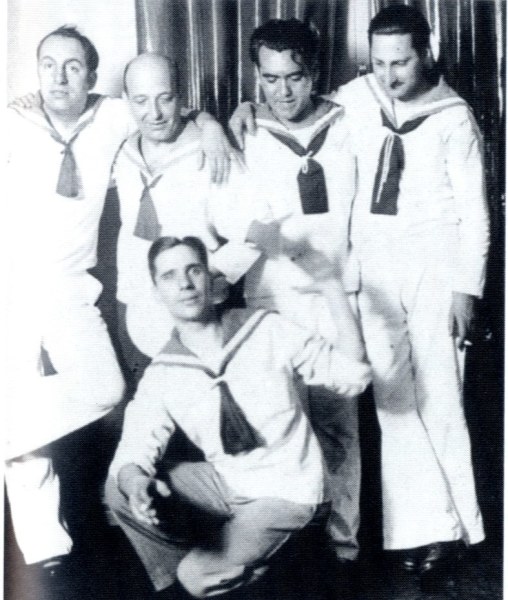 Photograph of 'poets at a sailor's party' at the Hotel Castelar in Buenos Aries in
January 1934. Standing on the right with a cigarette in his left hand is Chilean poet
Pablo Neruda. Neruda's right arm is draped over the shoulder of Spanish poet Federico
García Lorca. To the right of Lorca is the poet and literary critic Ezequiel Martínez
Estrada. The poet down on his knees is Raúl Francisco Manrique.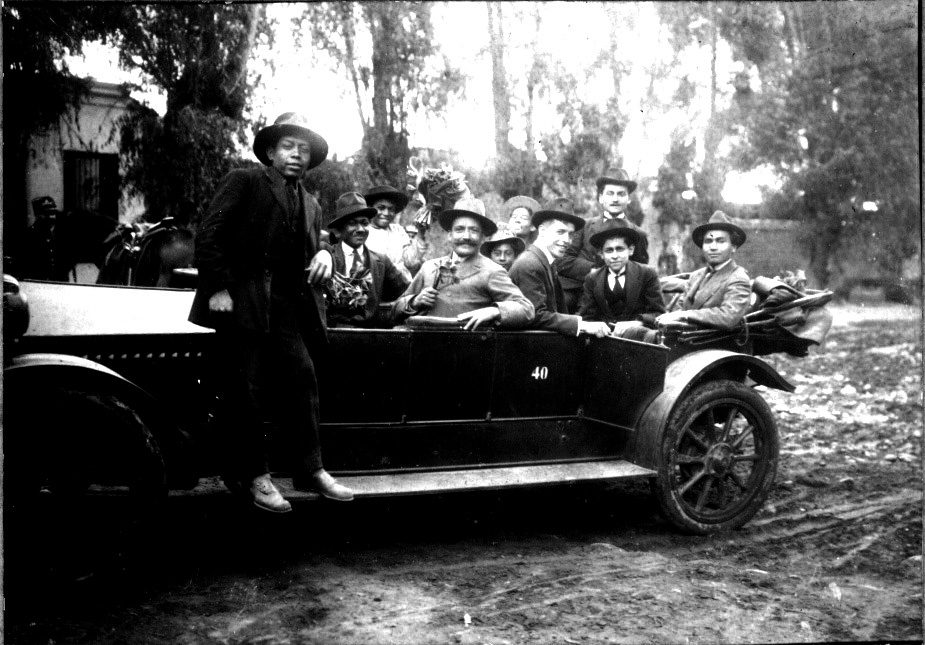 Photograph taken of 'The Black Gang' in their jalopy near the
Garfias farm on the outskirts of Lima, Peru, 1915.
Seated in the back of the car on the driver's side is César Falcón
Garfias. Next to him is José Carlos Mariátegui. Eduardo de Jesús
Montoyo is sitting directly behind Mariátegui.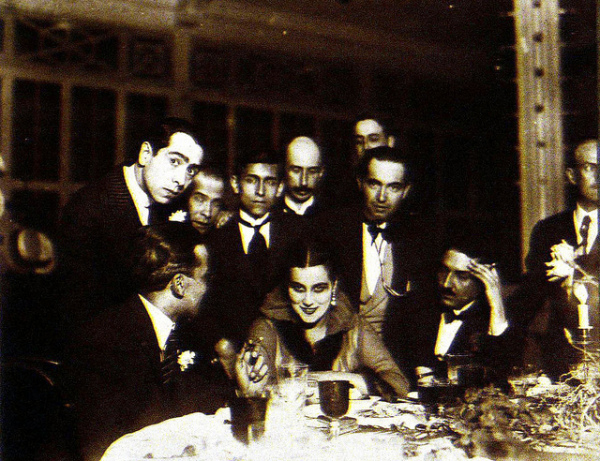 Photograph taken of 'The Black Gang' and Swiss ballerina Norka Rouskaya
a few days after 'The Scandal of the Cemetery,' Lima, Peru, 1917.
Norka Rouskaya is seated at the center of the table. Standing behind her,
slightly to her right, is José Carlos Mariátegui. Standing to the left of
Mariátegui is the poet and journalist Abraham Valdelomar. Next to
Valdelomar, seated to the left of Rouskaya, is Eduardo de Jesús Montoyo.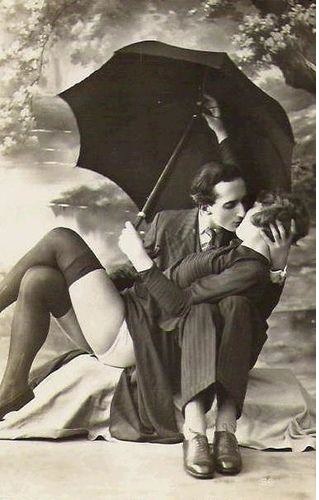 Studio portrait of Sagueo Ruedas and Adelita Caetano
taken in Rio de Janeiro, 1916.